What distinguishes us
We want to expand the idea of coworking! Would you like to reduce your costs more and receive support from a coworker who works nearby?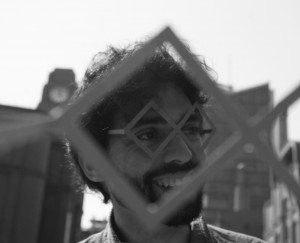 Time that you devote to others will pay off in discount. If renting a desk still costs you too much, we will let you earn it! Devote half an hour, an hour – as much as you can – to another cooworker, help them in their business, give some advice, assist with your knowledge and skills, and we will reward it with a discount!
If you can afford to rent a desk or a whole office, but you like sharing you knowledge with others, you can join in the system of cooperation as well! Would you like to share your knowledge and skills? Join us!
This idea makes reference to that of the "hour bank", which we are introducing into our activity. We provide a coworker with a possibility of exchanging experience not only for one another's mutual profit. We want to support such an open attitude, well-disposed to other people, therefore those who decide to take part in the experience-exchange program will be rewarded by us with discounts.
We are intent on creating as many opportunities as possible to take advantage of – we provide the material, the cut and the supplements, and it is up to the coworker if they want a suit or Bermuda shorts to be sewed out of it. What's important is that they feel it wears well – custom-made, personalized.
You are CO-, you are PRO-? Cooperate with us! We want you to feel good and comfortable. You work alone, but you value connections? Come to us! We want to contribute to a team composed of people with ideas and courage to set up their own business. Exchange of experience and atmosphere of cooperation will sure help achieve it.
Is Poznań a new environment to you? Have you just moved in? We will give you hints how to make yourself at home in town! Are you a foreigner? We provide service in 4 languages, so if you don't speak Polish, we can communicate in English, Spanish or Italian.
Do you work alone and for a reason you would like to keep it like that? We have an option for you, too. Just rent an office with us.